This is a fresh and cool summer treat. I'ts a simple basic key lime pie recipe in miniature size, and these petite little ladies are sweet, tart, smooth, sassy, and so creamy.
I love limes!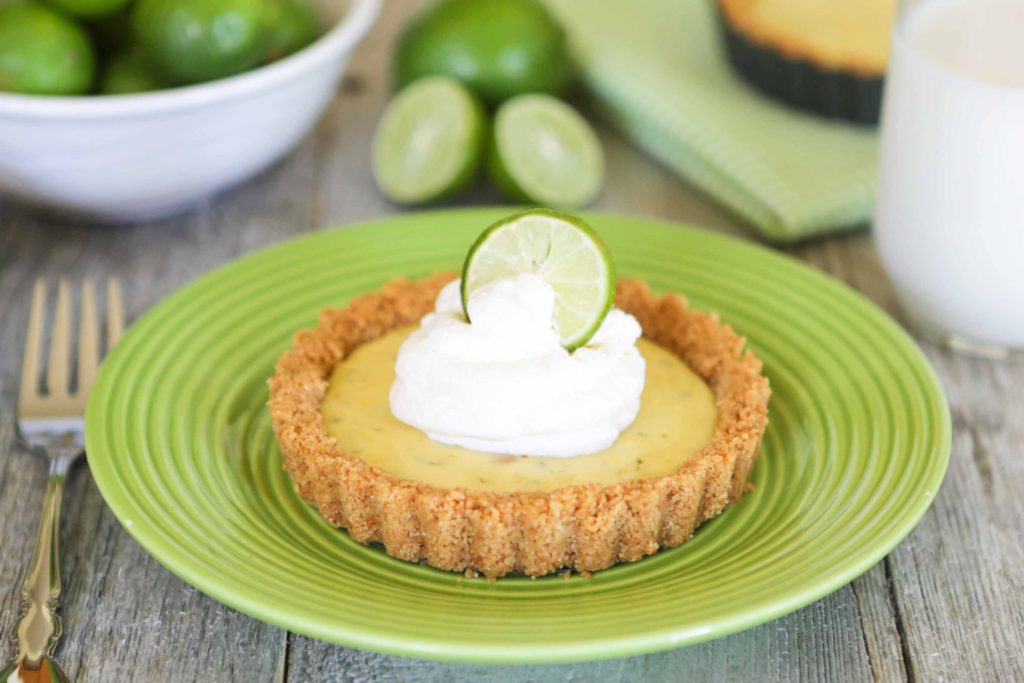 Key Lime Tarts
2017-03-17 15:00:16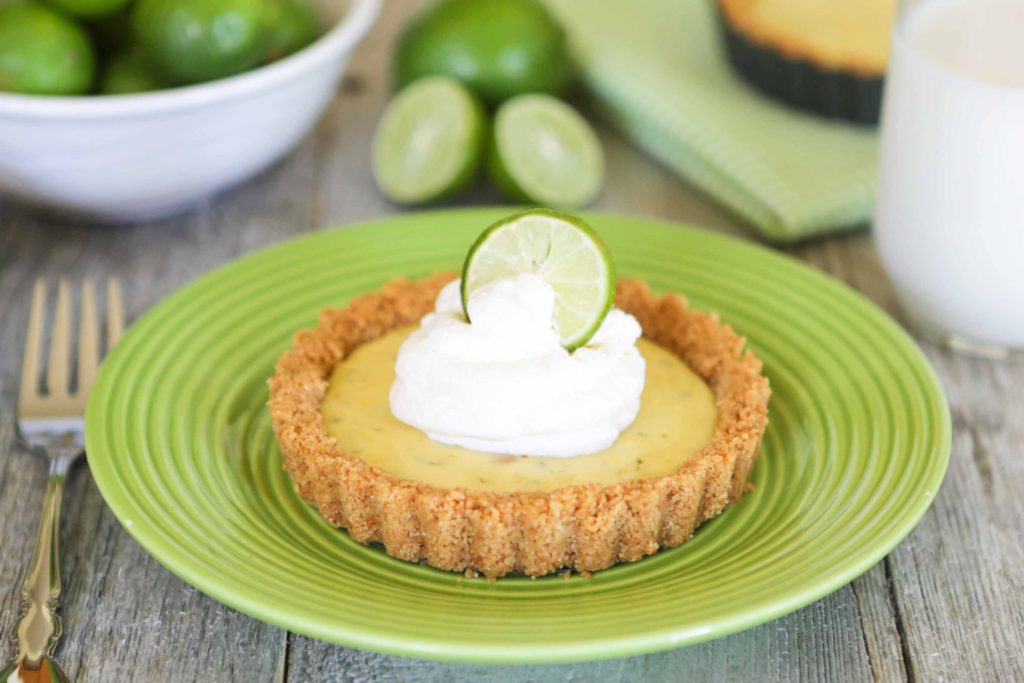 Ingredients
½ cup fresh key lime juice (approximately 18 key limes) or juice from common limes
4 egg yolks
1 – 14 ounce can sweetened condensed milk
Graham Cracker Crust for 6 mini tart tins or 1 (8 inch) tart tin
Instructions
Preheat oven to 350 degrees.
Prepare the graham cracker crust, and allow them to cool completely
Preheat oven to 325 degrees.
Thoroughly wash and dry limes, and juice them..
Whisk sweetened condensed milk with yolks. Add juice, and let sit until thickened. (about 5 minutes)
Pour lime filling into the cool crust, and spread evenly.
Bake at 325 degrees for 15 minutes until the center sets, but still wiggles when shaken.
Cool completely, then refrigerate overnight.
Notes
Yields 6 (4 inch) mini tarts or 1 (8 inch) tart
White Apron Blog http://whiteapronblog.com/
Prepare one batch of Graham Cracker Crust. Here's my favorite recipe. It will fill 6 (4 inch) tart tins. If you don't have the mini tins, use an 8 inch tart pan or pie plate.
Preheat the oven to 325 degrees F.