Florentine cookies are thin and crispy with a delicious nutty caramel flavor.
You can drizzle chocolate over the tops or spread it between two cookies to make a sandwich, and they'll be next level!
Quick and easy to make, Florentine cookies are a winner!
Easy Step-By-Step Instructions for Florentine Cookies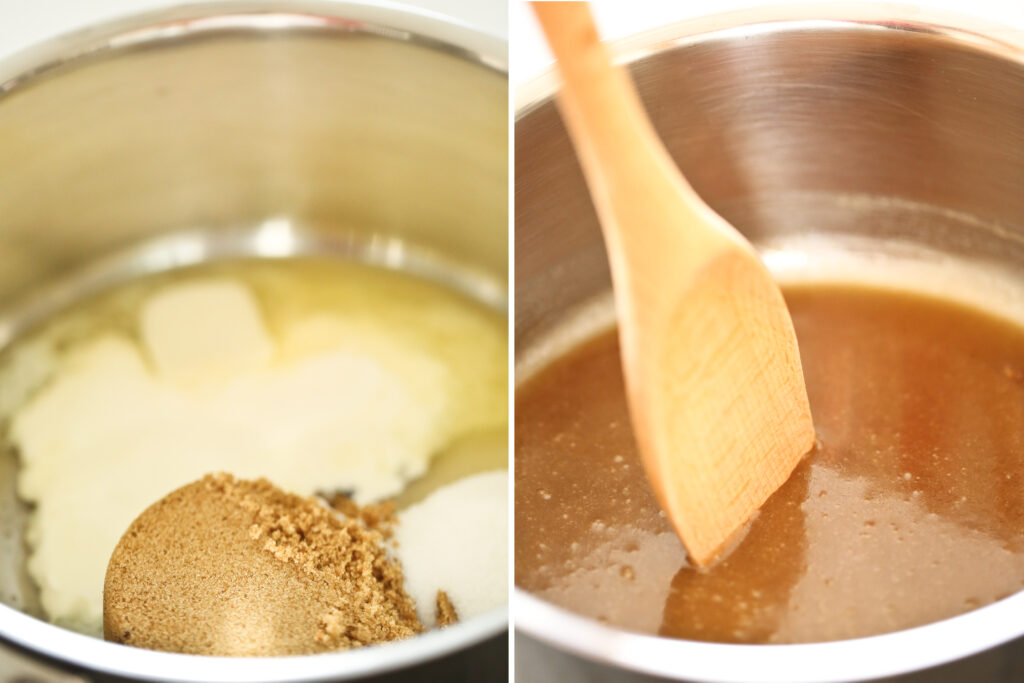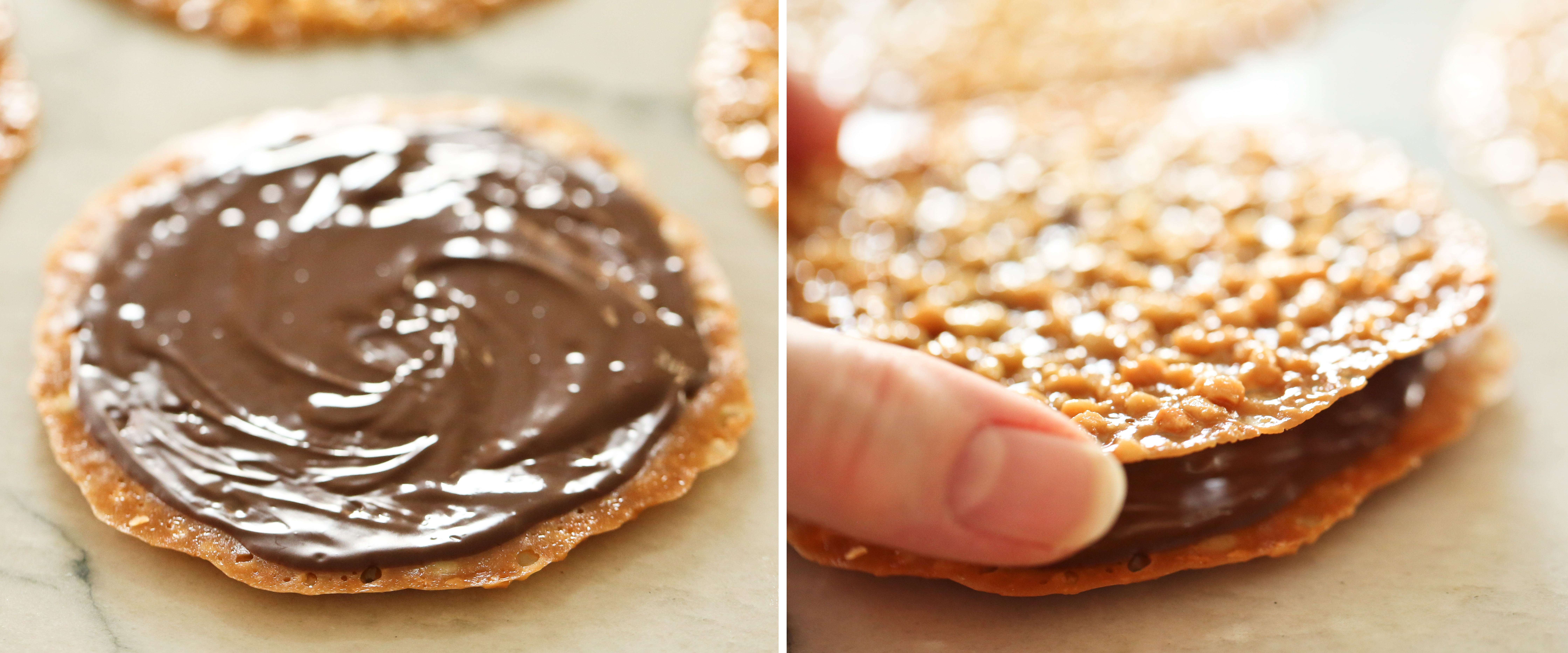 Free Printable Recipe for Florentine Cookies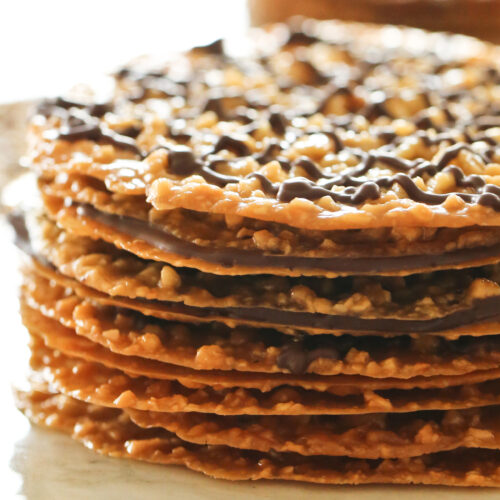 Florentine Cookies
Ingredients
1 ½

cup

blanched

slivered almonds

3

tablespoons

all-purpose flour

¼

teaspoon

salt

½

cup

brown sugar

¼

cup

granulated sugar

5

tablespoons

butter

2

tablespoons

heavy cream

2

tablespoons

light corn syrup

½

teaspoon

vanilla extract

5-8

ounces

semi-sweet chocolate

optional
Instructions
In food processor, pulse almonds until finely chopped. Then combine chopped almonds, flour, and salt in a small bowl, and set aside.

In a heavy two-quart pot, over low heat, melt butter. Stir in sugars, cream, and corn syrup, and increase the heat to medium. Stirring constantly, bring to a rolling boil, and cook for 1 minute. Remove from heat, and add vanilla.

Pour over almond mixture, and stir just until completely incorporated. Set aside until cool enough to handle (20-30 minutes).

Line baking sheets with parchment or silicone mats, and preheat oven to 350 degrees F.

Scoop rounded teaspoons of dough, and roll into ¾-1-inch balls. be careful not to make them too big because they will spread a lot. Place them 4-5 inches apart on prepared baking sheets, and bake at 350 degrees for 10-12 minutes. Watch carefully toward the end as they burn quickly. You want them to be completely flat, golden in color, and dry in the center.

Cool on baking sheet for 2 minutes. Then transfer to a cooling rack to cool completely.

When cool, drizzle with melted chocolate, if desired. Alternately, spread approximately 1 teaspoon melted chocolate on bottom of half the cookies, and cover with the other half of the cookies. Allow chocolate to harden at room temperature or in the fridge, and then enjoy.

Store in an air-tight container in a cool place.
Notes
Makes 24 4-inch Florentines (12 sandwich cookies).