We don't drink coffee, but we love tiramisu. Chocolate Tiramisu is the perfect solution. It's got all the light, creamy flavor of the original, with an emphasis on chocolate instead of coffee.
It's also easier to make than you may think, but allow a day in advance because it needs to be refrigerated overnight. Trust me, it's worth the wait!
It's beautiful, and the best part is that it tastes even better than it looks!
It's so good!
Easy Step-By-Step Instructions for Chocolate Tiramisu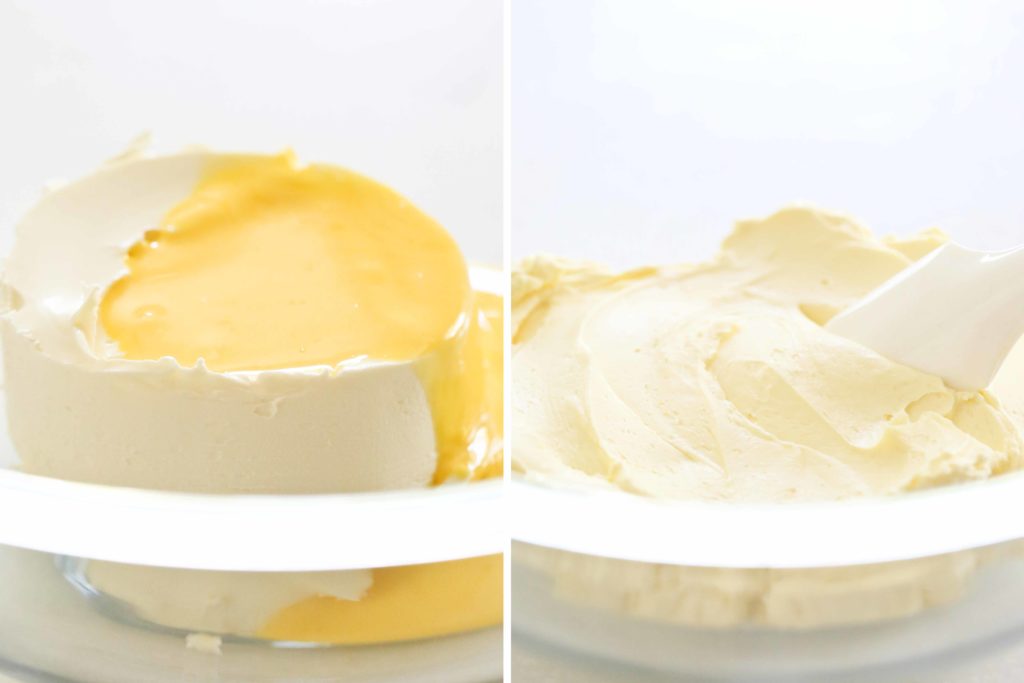 Free Printable Recipe for Chocolate Tiramisu
Chocolate Tiramisu
Ingredients
1

cup

hot

almost boiling water

3

ounces unsweetened chocolate

3

teaspoons

vanilla extract

divided

40-45

ladyfinger cookies

4

egg

separated

½

cup

granulated sugar

divided

16

ounces

mascarpone cheese

2

cups

heavy whipping cream

1/8

teaspoon

salt

divided

2

tablespoons

Dutch-process cocoa powder

3

tablespoons

chocolate curls

optional for garnish
Instructions
In a small dish, combine 3 ounces unsweetened chocolate, 1½ teaspoons vanilla extract, dash salt, and hot water. Let sit for 10 minutes, and then whisk until chocolate is melted and mixture is combined. Set aside to cool.

In a very clean glass or metal mixing bowl, beat egg whites with a dash of salt until stiff peaks form.

In another mixing bowl, beat whipping cream with ¼ cup sugar and 1½ teaspoons vanilla until stiff. You can use the same beaters from the egg whites – no need to wash.

Place egg yolks in double boiler bowl, and whisk in ¼ cup sugar. Place bowl over simmering water, making sure water doesn't touch the bowl. Whisk constantly for 5 minutes, until light and foamy. Remove bowl from double boiler, and continue to whisk for one more minute.

In a large mixing bowl, combine mascarpone with yolk mixture, and beat on medium speed until completely mixed. Again, you can use the beaters without washing them. Mix in whipped cream, and then gently fold in egg whites.

Start assembling the tiramisu as follows. Completely submerge half of the ladyfinger cookies in chocolate mixture and arrange in bottom of 13 x 9 inch dish. Spread with half of the mascarpone cream mixture and smooth evenly. Repeat layers with the rest of the lady fingers, and then the remaining cream mixture. Cover, and refrigerate for two hours.

Sift cocoa powder over top, cover tightly, and refrigerate several more hours or overnight.

When ready to serve, cut into squares with a sharp knife, wiping it after each cut. Garnish with chocolate shavings.