Easy Step-By-Step Instructions for Lemon Tiramisu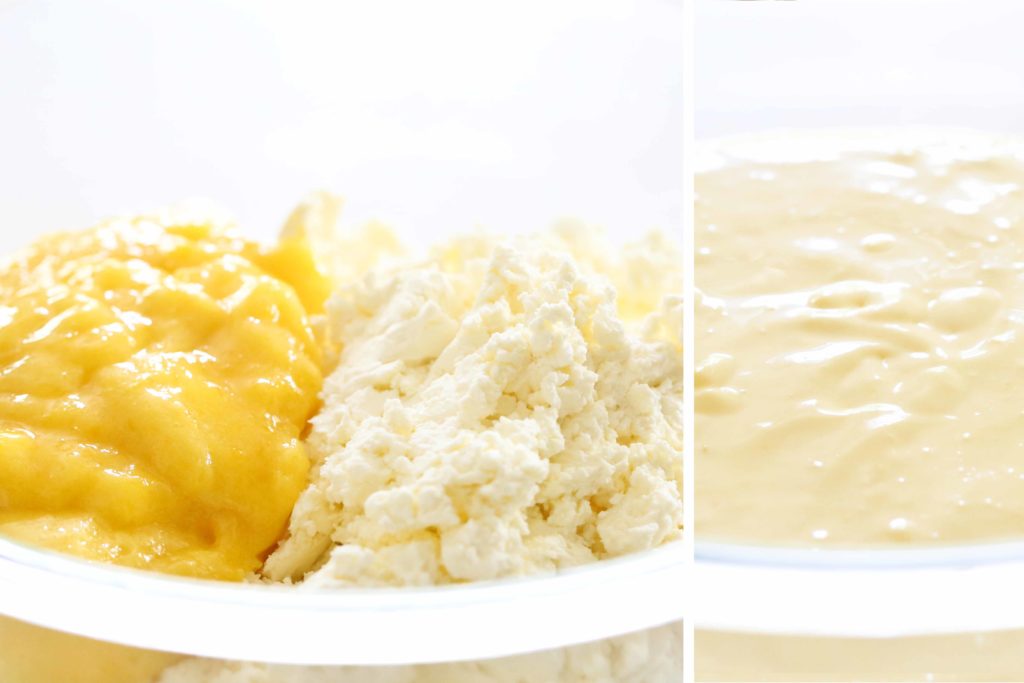 Free Printable Recipe for Lemon Tiramisu
Lemon Tiramisu
Ingredients
½

cup

fresh lemon juice

about 2-3 lemons

3

tablespoons

lemon zest

about 3 lemons – zest the lemons before you juice them

6

egg yolks

1

cup

granulated sugar

16

ounces

mascarpone cream

1 ½

cups

heavy whipping cream

¼

teaspoon

vanilla extract

2

tablespoons

granulated sugar

1

7 ounce package ladyfinger cookies

1

cup

frozen lemonade concentrate

thawed

1

cup

water
Instructions
Zest, then juice lemons to make ½ cup juice and 3 tablespoons zest. (It should take 2-3 medium lemons)

In a bowl over a double boiler set to medium heat, combine lemon juice, egg yolks, and 1 cup sugar. Whisking constantly, cook until it starts to thicken, but remove from heat before it starts to boil. Whisk in 2 tablespoons lemon zest, and allow to cool completely. Do NOT stir as it's cooling.

In medium size mixing bowl, whip cream with 2 tablespoon sugar and vanilla extract until stiff. Set aside.

In another bowl, beat mascarpone cream to break apart. Add cooled lemon curd, and gently fold until completely combined. You can use a mixer on low speed, if necessary.

In small dish mix lemonade concentrate and water.

Quickly submerge ladyfinger cookies in lemonade mixture to coat completely, and then line cookies in bottom of 9 x 9 inch pan. Top with half mascarpone/lemon cream, and spread evenly. Spread with half whipped cream. Then repeat layers, with cookies dipped in lemonade, whipped cream, and mascarpone/lemon cream. Sprinkle top with remaining lemon zest.

Cover tightly, and refrigerate SEVERAL HOURS, overnight or even 2 nights. I think it's best on the 2nd and 3rd days.