Easy Step-By-Step Instructions for Peanut Butter Squares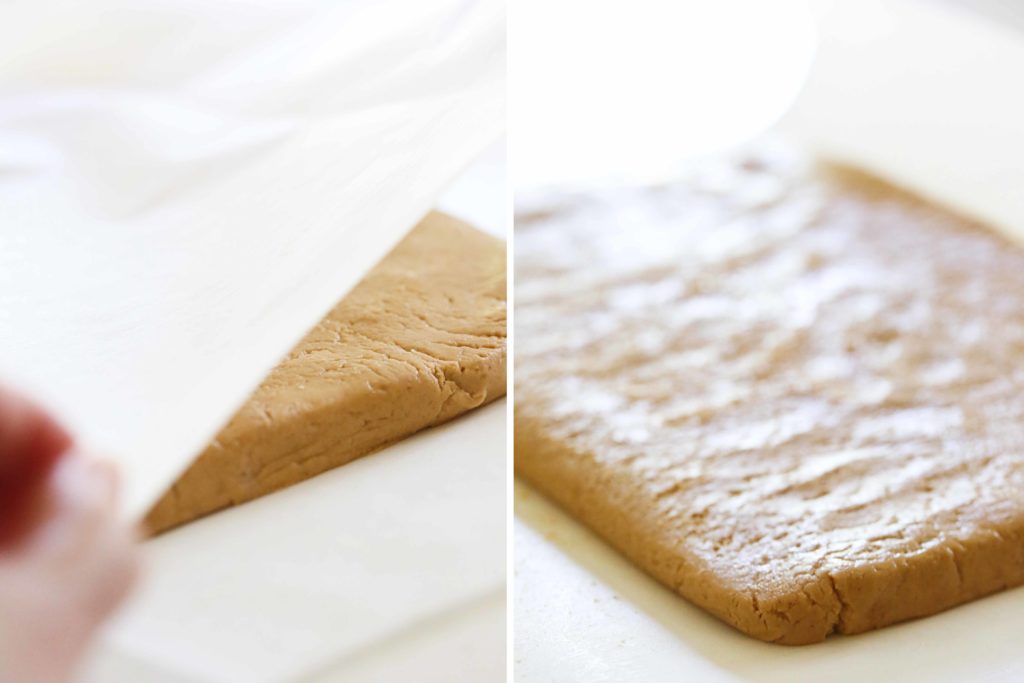 Free Printable Recipe for Peanut Butter Squares
Peanut Butter Squares
Ingredients
12

whole graham crackers

21

ounces

milk chocolate

you can use chocolate chips if desired

1/4

cup

butter

2

cups

peanut butter

3

cups

confectioner's sugar

1/2

cup

butter

softened

2

teaspoons

vanilla extract

2

tablespoons

finely chopped peanuts

for topping
Instructions
Line bottom of 9 x 13 inch pan with parchment, and lay out 6 graham crackers on top.

In microwave-safe bowl, combine chocolate and 1/4 cup butter. Microwave on high for 30 second intervals, until melted. Stir between each interval. It should take about 90 seconds. Spread 1/3 of the melted chocolate on top of the graham crackers in the pan. Set in refrigerator while you prepare the filling.

In mixer bowl, combine peanut butter, confectioner's sugar, 1/2 cup butter, and vanilla. Beat until thoroughly mixed. It should be the texture of molding clay (not too dry and not too sticky). Place between two sheets of parchment, and roll into a rectangle about 8 x12 inches and about 1/2 inch thick. Use the parchment to gently transfer it to top the chocolate covered grahams.

Spread another 1/3 of melted chocolate over peanut butter layer. Top with 6 more graham crackers, and cover with remaining chocolate. Sprinkle with chopped peanuts, and refrigerate several hours or overnight. Cut into squares and serve.