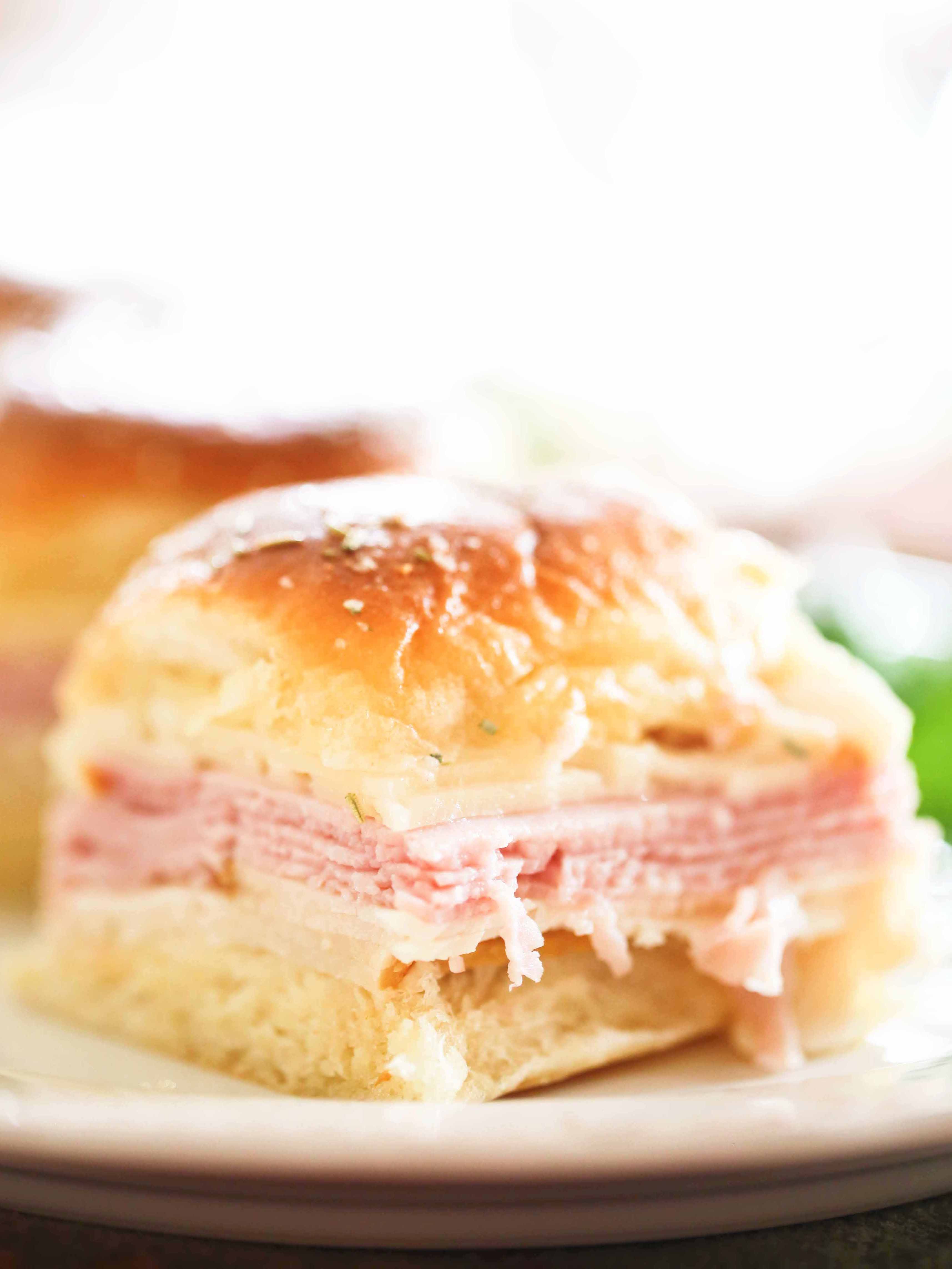 So sliders aren't a new idea, but this variation is my favorite. Chicken cordon bleu sliders can be put together in a matter or minutes and baked within 20.

The savory ham and Swiss combo is always a crowd pleaser, and I highly recommend them.

This recipe makes 12 chicken cordon bleu sliders, but they're small. So one pan feeds 4-6 people.

Easy Step-By-Step Instructions for Chicken Cordon Bleu Sliders
Free Printable Recipe for Chicken Cordon Bleu Sliders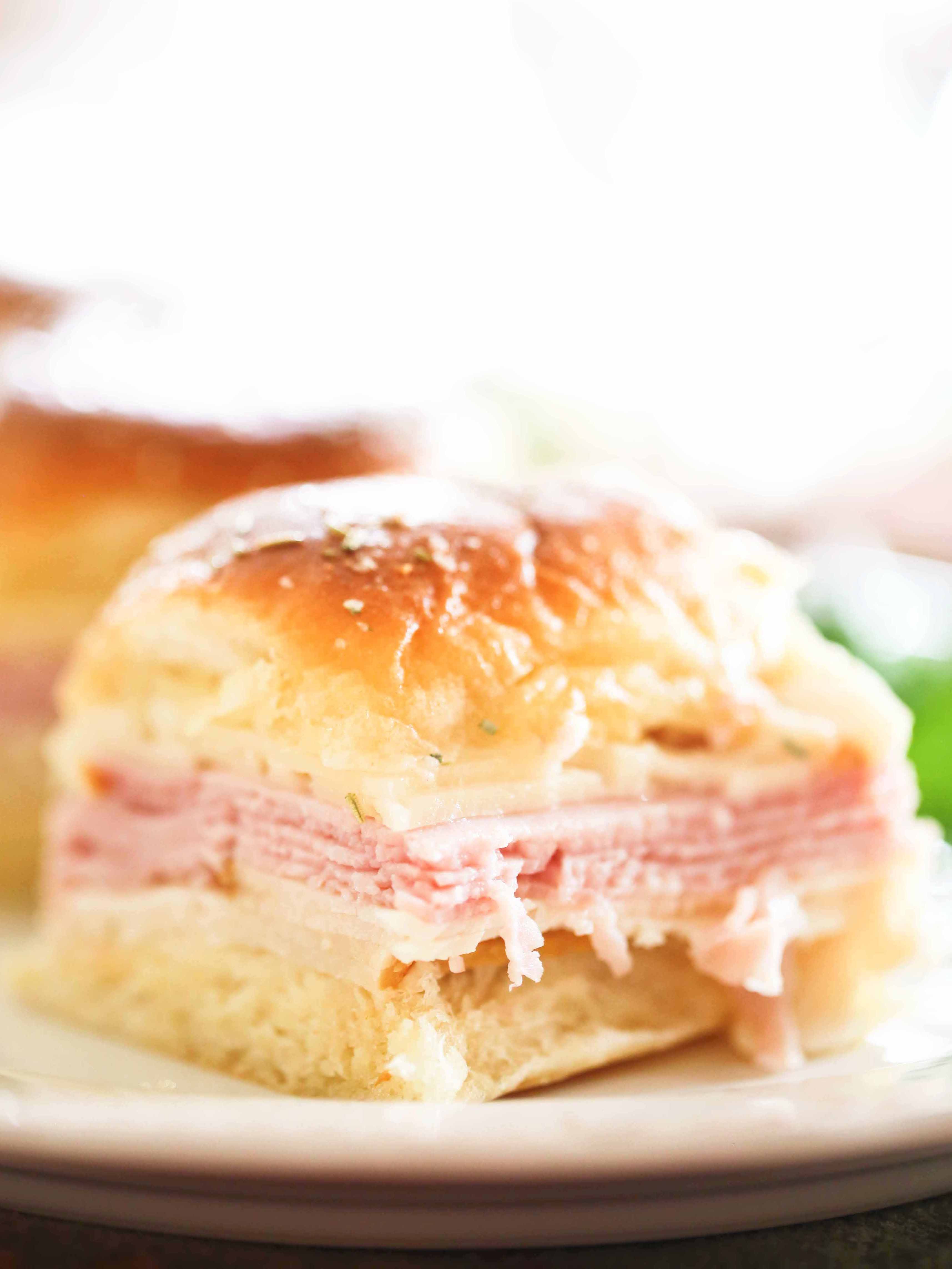 Chicken Cordon Bleu Sliders
2018-04-17 13:42:33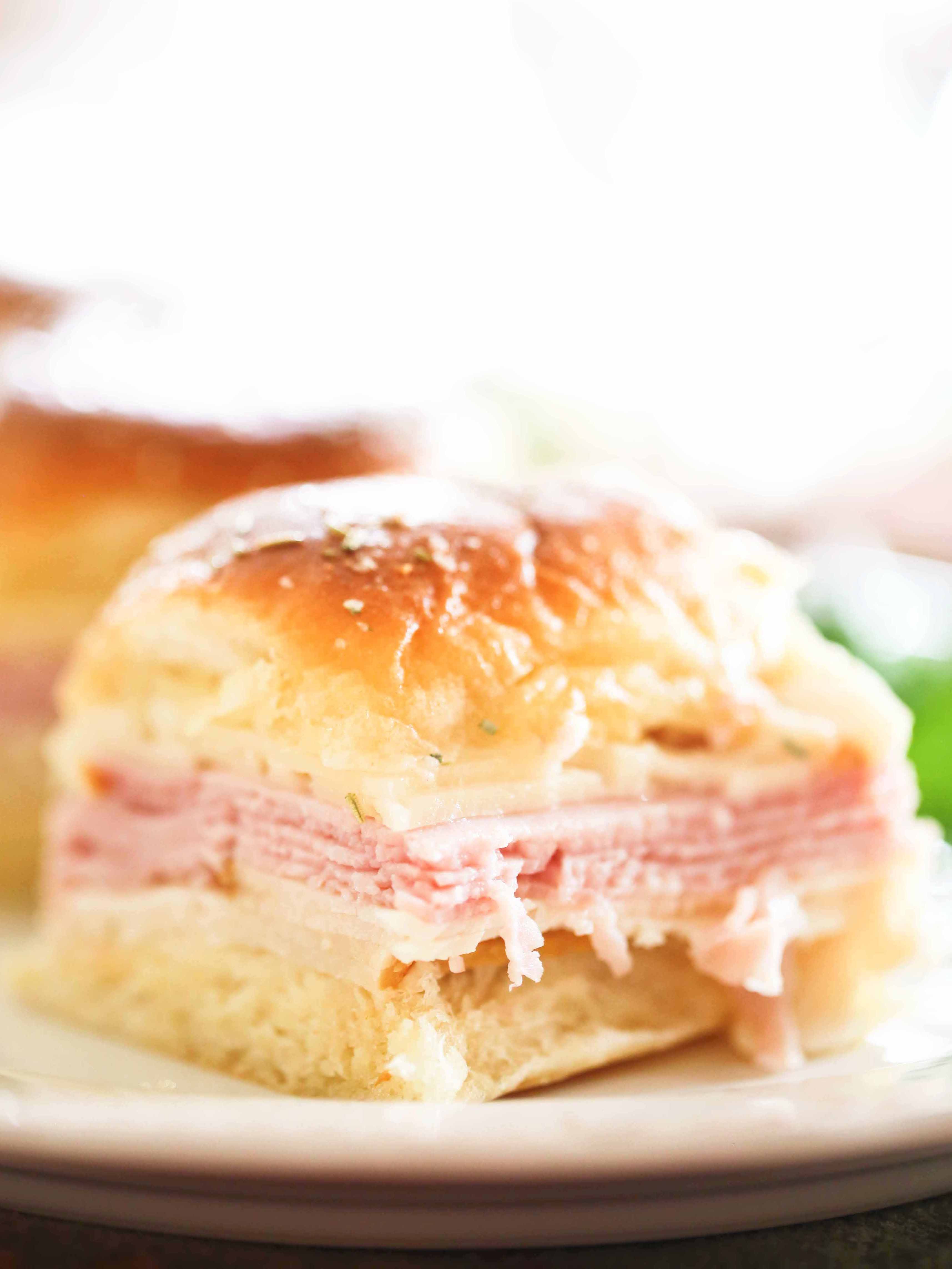 Serves 6
Ingredients
12 soft rolls
½ pound sliced cooked ham
½ pound sliced cooked chicken breast
½ pound sliced Swiss cheese
¼ cup butter, melted
¼ teaspoon crushed rosemary (fresh or dry)
1/8 teaspoon granulated garlic
Garlic salt for sprinkling on top
Instructions
Lightly coat an 11 x 8 inch baking dish with non-stick spray, and Preheat oven to 350 degrees F.
In a small dish, melt butter and add rosemary and granulated garlic.
Slice the rolls in half without separating them. Then put bottoms into prepared baking dish. Arrange sliced chicken on rolls, add ham, then top with Swiss cheese. Cover with tops of rolls. Drizzle butter mixture over all, then bake, uncovered, at 350 degrees for 20 minutes.
Cut apart, and serve immediately.
White Apron Blog http://whiteapronblog.com/