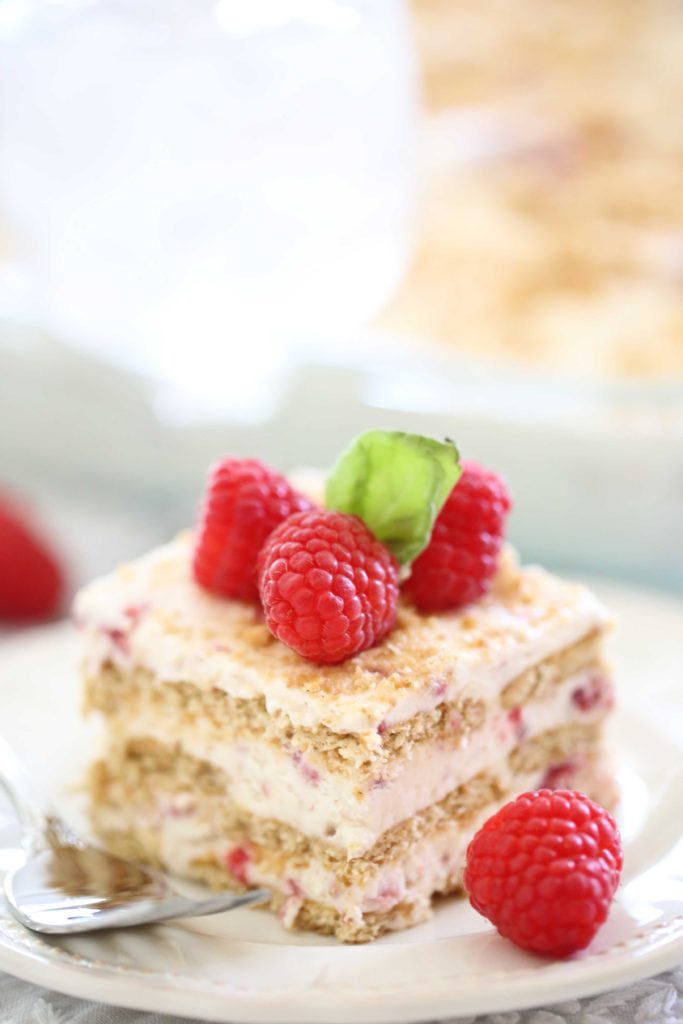 This recipe was featured on a local television station's "Cooking Made Easy with June" where my sister Rachael was invited by the host, June Williamson, to prepare one of her favorite recipes from whiteapronblog.com. If you want to see the step-by-step instructions in action, check out the video:
On a hot summer's day, nothing tastes better than fresh homemade raspberry ice cream served up in the form of a cake. It's cold, refreshing, and delicious!
For the batch that I photographed, another sister Suzanne brought me some lovely fresh raspberries from her yard, and …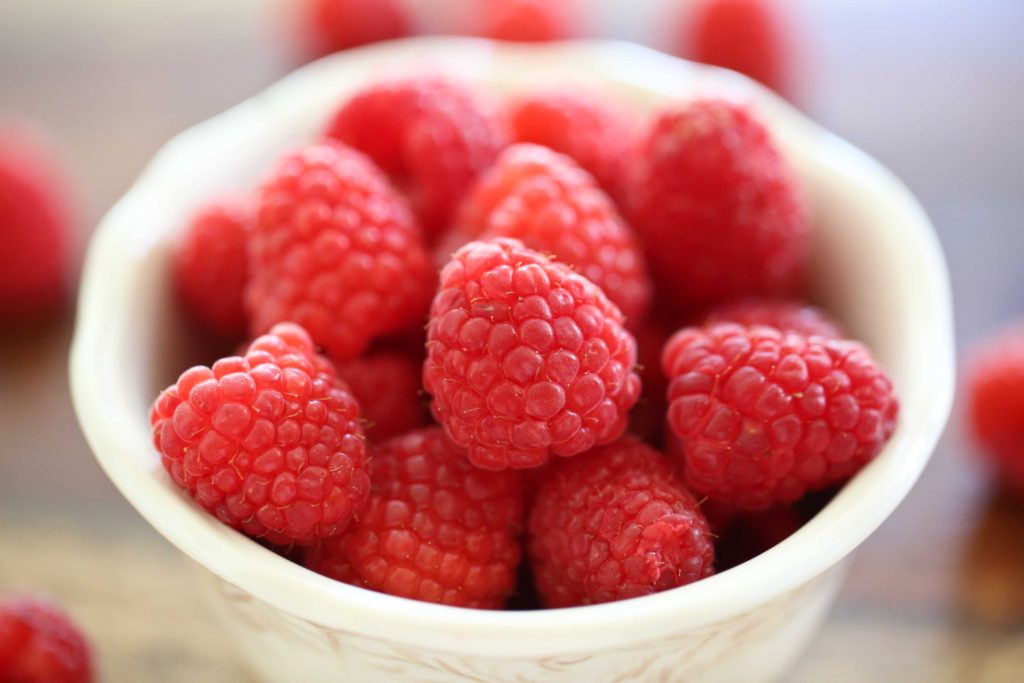 … I just couldn't resist making them into something sweet and cool. Thanks, Suz!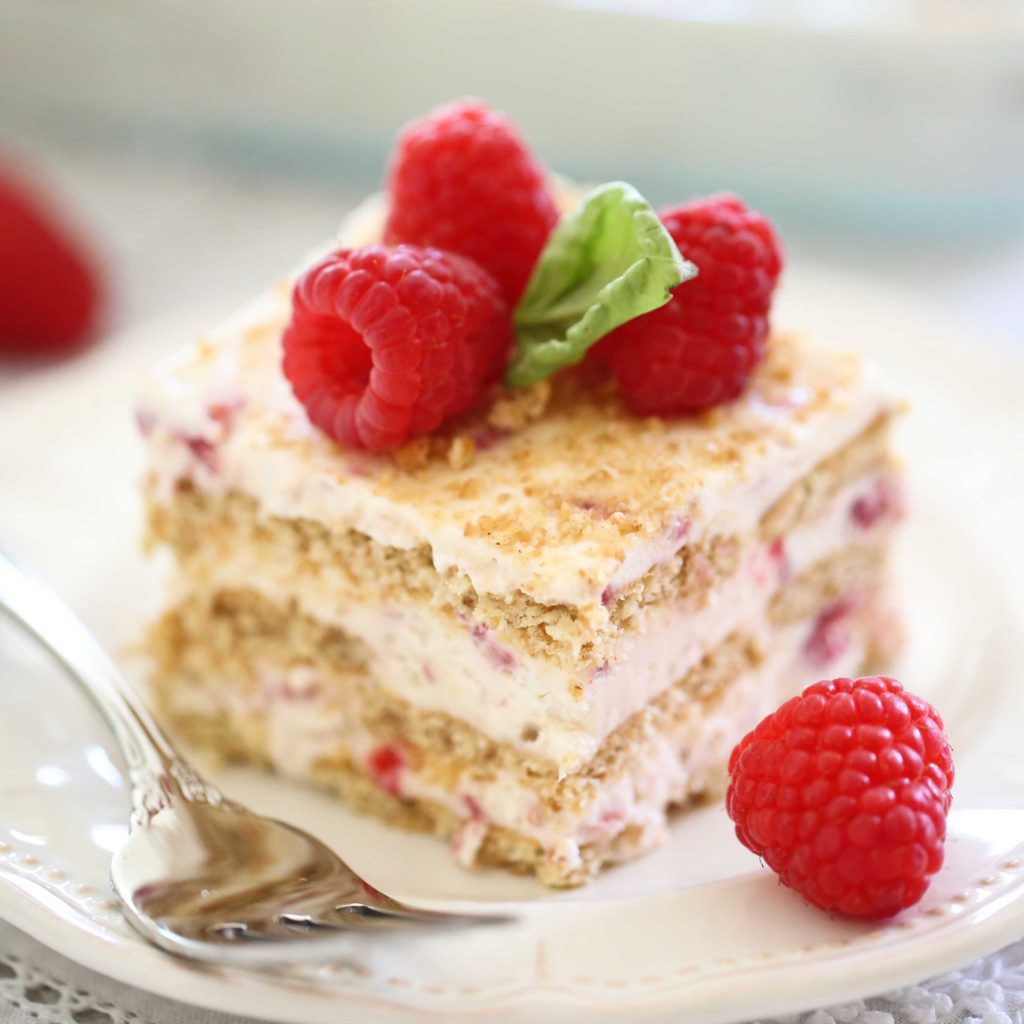 Raspberry Ice Cream Cake
2017-06-28 18:54:56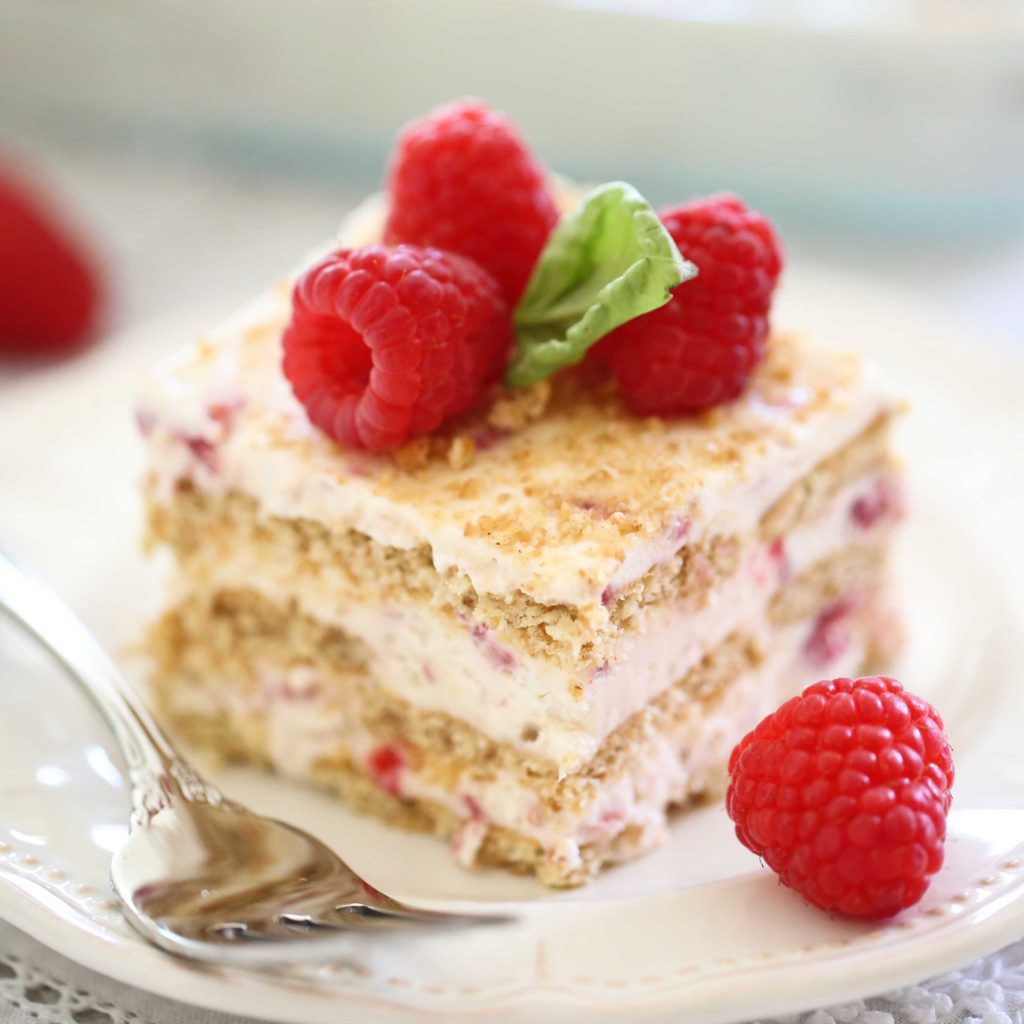 Serves 15
Ingredients
3 cup heavy whipping cream
1 can (14 ounces) sweetened condensed milk
½ cup granulated sugar
2 teaspoons vanilla extract
¼ teaspoon sea salt
2 cups fresh or frozen raspberries, washed and partially crushed
1 box (14.4 ounce) graham crackers
Instructions
In a large mixing bowl, whip the cream until stiff. Add sweetened condensed milk, sugar, vanilla, and sea salt, and mix until completely combined. Fold in raspberries.
Line the bottom of a 13 x 9 inch pan with graham crackers (7-8 whole crackers), and spread one third of the raspberry/cream mixture on top. Cover with another layer of graham crackers, another third of the raspberry mixture, one last layer of crackers, and the remainder of the cream.
Crush remaining graham crackers, and sprinkle about half (reserve the rest for just before serving) of the crumbs on top. Cover tightly, and freeze for several hours or overnight.
Cut into squares, garnish with more crumbs and fresh berries, and serve.
White Apron Blog http://whiteapronblog.com/