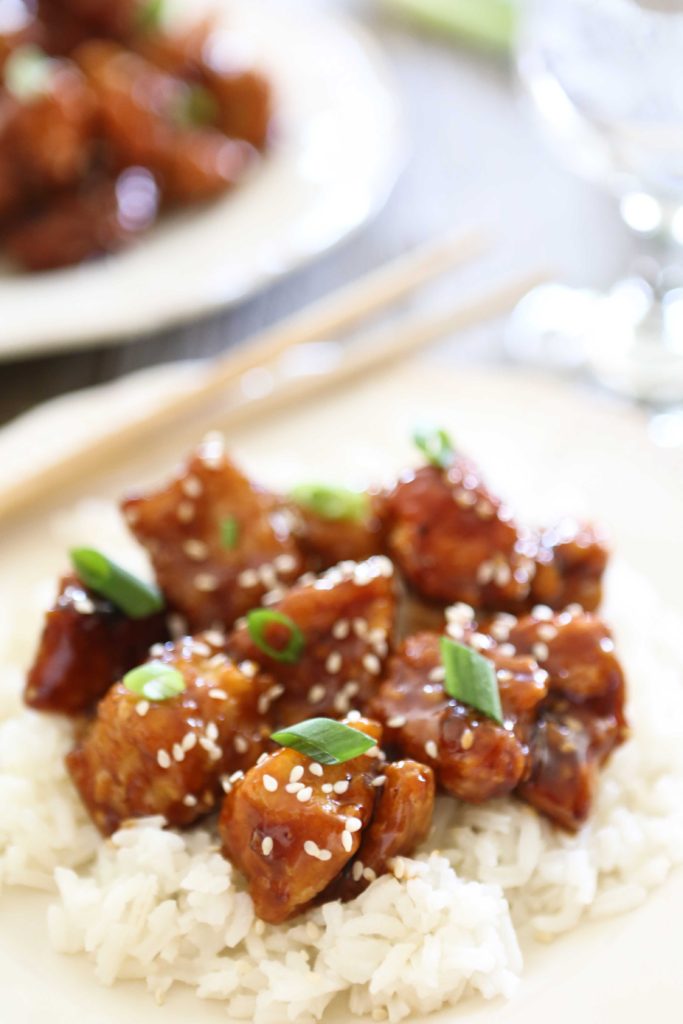 I didn't even realize that I liked Chinese food until after I was married, and then, the first dish that I tried at a little take-out place in Charlotte, NC was Sesame Chicken. It was crispy, sweet, tangy, moist, and delicious, and I wondered how I'd lived so long without it. We ordered it on a regular basis, and all was well in my world.
Four years later, we moved to a new state, and I had to deal with the trauma of not being able to find a place that prepared such delicious sesame chicken. (It's true that you don't know what you've got until it's gone), and I missed it! Over the years, I found some new favorites, but sometimes, I think about that place, and miss my first love.
Then one day, I was scrolling through some recipes, and I saw one for sesame chicken. Why had it never occurred to me to try making it???? I started experimenting, and after some trial and error, I'm happy to say that we're reunited, and it tastes so good!
Crispy Honey Sesame Chicken
2017-05-25 19:32:46
Serves 6
Crispy Chicken Ingredients
2 pounds boneless, skinless chicken breasts
3 eggs, room temperature
1 cup cornstarch
Garlic salt and fresh black pepper
½ cup canola oil
2 green onions, sliced
½ -1 teaspoon sesame seeds for garnish
Sauce Ingredients
¾ cup honey
½ cup soy sauce
½ cup rice wine vinegar
½ cup brown sugar
½ cup ketchup
1 teaspoon crushed garlic
1 tablespoon cornstarch
Sauce Directions
Whisk together all ingredients and set aside.
Crispy Chicken Directions
Cut chicken breasts into bite-sized pieces, place in a large bowl, and season with garlic salt and fresh pepper.
Place cornstarch in one small mixing bowl and beaten eggs in another. Toss chicken pieces with beaten eggs first then coat with cornstarch, and set on a clean plate.
Heat canola oil in a large skillet or wok over medium-high heat, and cook chicken pieces until browned. Transfer chicken to a plate lined with paper towels, and drain oil from pan.
Return pan to medium heat, and pour in sauce. Bring to a boil, and cook for 2 minutes, stirring occasionally. Remove from heat. Place chicken pieces back in pan, and toss to coat with sauce. Garnish with sesame seeds and green onion slices, and serve immediately.
White Apron Blog http://whiteapronblog.com/
If you want the same flavor with less of a crunch, do this.