Jessica LOVES s'mores. She makes them year-round, using all kinds of creative indoor methods, and I'm always on the lookout for recipes. I found something similar to this one a while ago and finally got around to trying it.
My sister, Rachael, and her family were here, and she said that these cookies are even better than s'mores. I have to agree; these are really good!

So a star is born, and this one's for you, Jess!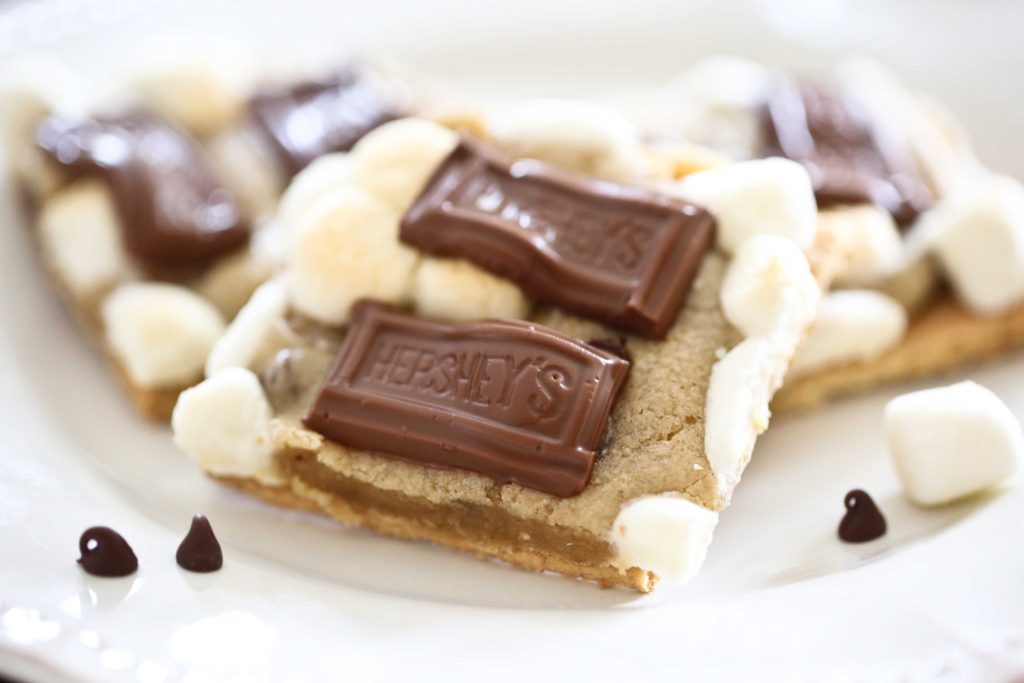 S'mores Cookie Squares
2017-04-07 12:36:59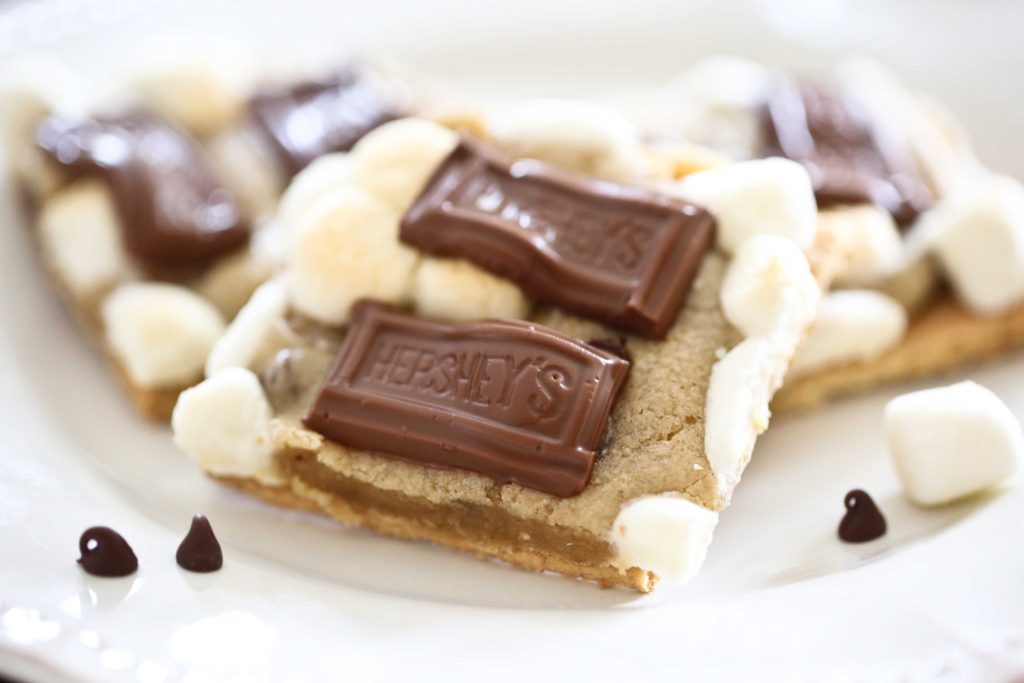 Ingredients
1 ½ cups unsalted butter, softened
1 cup brown sugar
½ cup sugar
2 eggs
1 teaspoon vanilla
2 ½ cups flour
1 teaspoon baking soda
½ teaspoon sea salt
¼ teaspoon cinnamon
1 cup mini chocolate chips
2 cups mini marshmallows
9 regular-size Hershey's bars, broken into pieces (fewer if desired)
1 box (14.4 ounce) graham crackers (25 whole crackers broken into 50 squares)
Instructions
Preheat oven to 375 degrees F. Then line a baking sheet with parchment. Lay out graham crackers squares side by side, touching each other. Set aside.
Break Hershey's bars into pieces, and set aside.
In a medium-size bowl, whisk, flour, baking soda, salt, and cinnamon. Set aside.
In the bowl of a stand mixer cream butter and sugars until fluffy. Add eggs and vanilla, and beat well.
Stir in flour mixture just until incorporated, and then fold in chocolate chips.
Scoop rounded teaspoons of dough onto the center of each cracker square. Using your fingers, slightly flatten each dough ball.
Bake at 375 degrees for 5 minutes, then sprinkle marshmallows on top. Gently press them into the cookie dough, and return to oven. Bake another 5-6 minutes, until dough is set and marshmallows are toasted.
Remove from oven, and immediately place chocolate pieces on top of each cookie, making sure to press them gently into the cookie. Allow to cool completely so the chocolate is set.
Cut apart ,and serve.
Adapted from the-girl-who-ate-everything.com
Adapted from the-girl-who-ate-everything.com
White Apron Blog http://whiteapronblog.com/