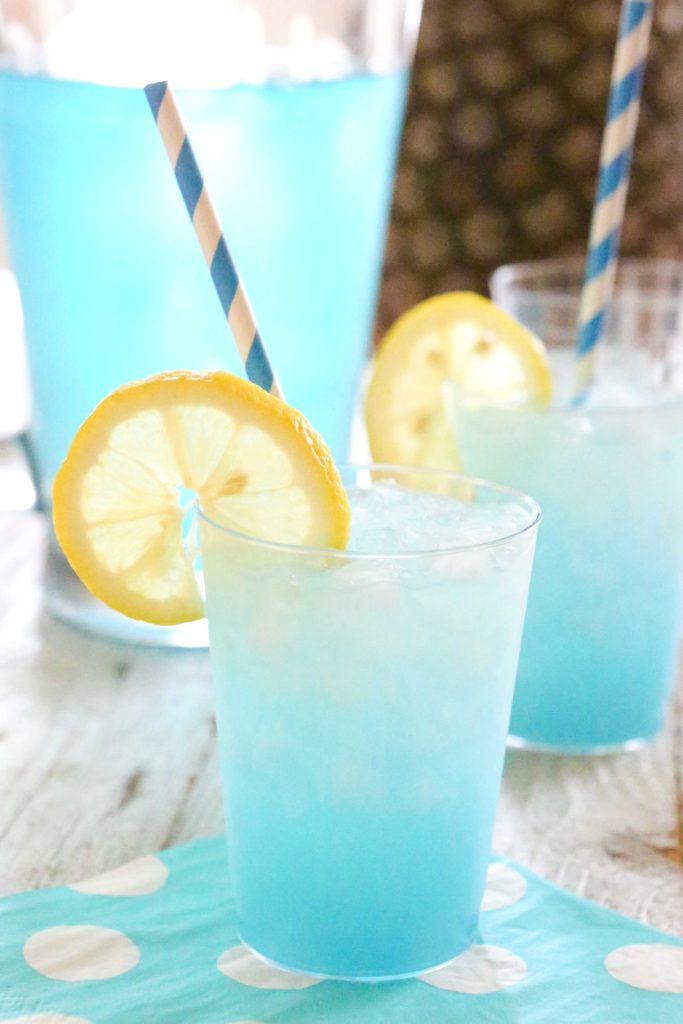 We had a baby shower for Jessica and her soon-to-arrive baby boy. In keeping with the gender, she found a recipe for this yummy blue punch. I was a little skeptical because I couldn't imagine a blue drink appealing to anyone over the age of 11, but I was wrong. … AND … No one was more surprised than I at how tasty this stuff is.
The natural flavors from the Pina Colada mix really soften the artificial Kool-Aid flavor, and, I must say, the two complement each other better than I imagined. It's a delicious beverage that just happens to be a fun color.
This is now my go-to recipe for all my blue drink needs. 😉

Bennett's Berry Blue Colada
2017-03-02 16:18:31
Ingredients
¾ cup sugar
1 package (.22 ounces) BLUE unsweetened Kool-Aid drink mix
2 quarts water
1 ½ cups (12 ounces) Pina Colada cocktail mix
1 bottle (2 liters) lemon/lime soda
Ice
2 Lemons, sliced for garnish (optional)
Instructions
Combine sugar, Kool-Aid, and water. Mix in pina colada mix and soda. Stir, and serve with ice.
Notes
Yields a little over 1 gallon; with ice, it fills a 2 gallon dispenser.
White Apron Blog http://whiteapronblog.com/