I always make these little pies for Christmas, using homemade jams. But in the summer, you can make them with fresh fruit. They come out about the same size as a cookie (3 1/2 inches), so they make a fun little snack.
You'll need enough pie crust dough for a 2-crust pie. You can buy it, or use this easy recipe for pie crust.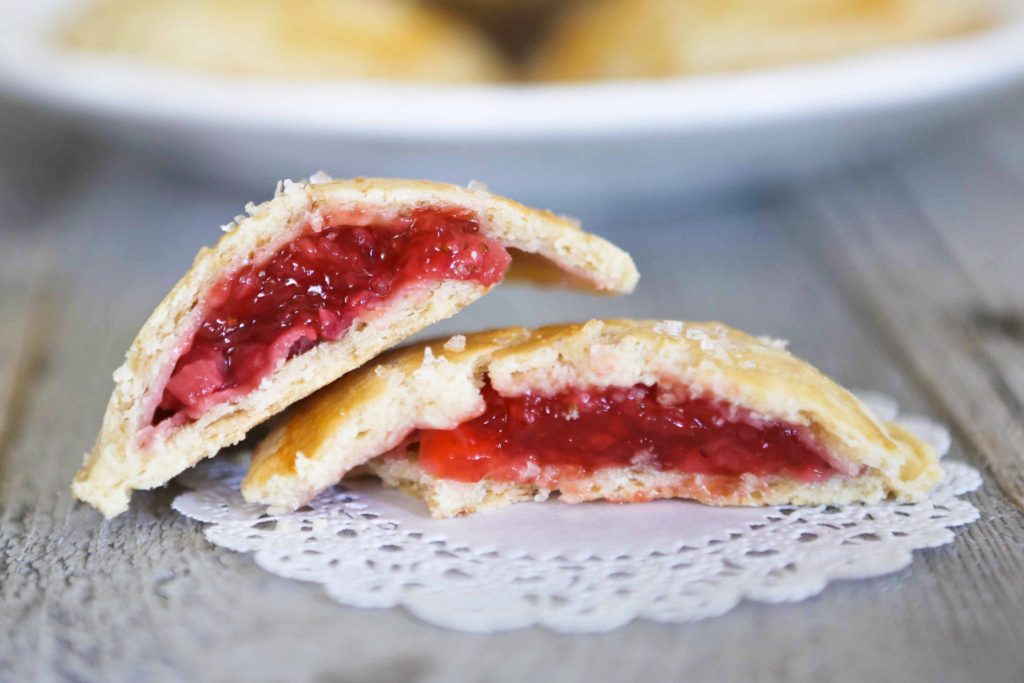 Fresh Strawberry Hand Pies
2017-03-25 22:09:05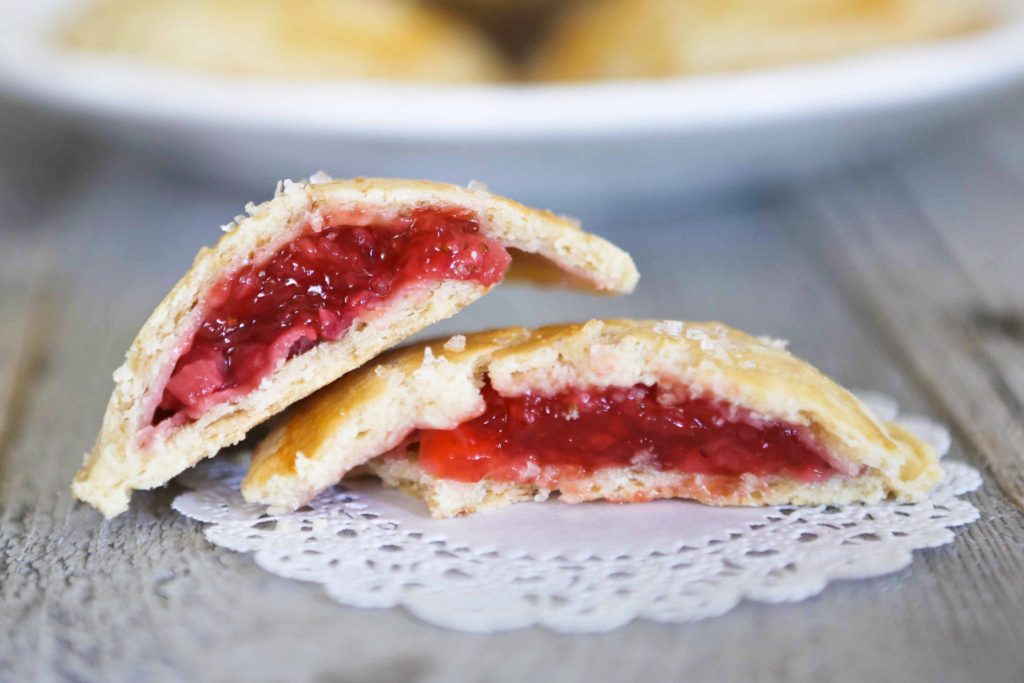 Ingredients
2 cups whole strawberries
2-5 tablespoons sugar
1 teaspoon cornstarch
pie crust dough for 2-crust pie
egg or cream for brushing dough
sparkling sugar
Instructions
On a lightly floured surface, roll the dough into a very thin rectangle.
With a cutter or knife, make slight impressions in one half of the pastry to gauge how far apart to put your berries. (My cutting tool makes circles that are 3 ½ inches in diameter.)
Put approximately 1 tablespoon of preserves in the center of each mark. Use more or less depending on the size of your pies.
Fold the other half of the pastry over to cover your filling.
Gently press the dough all around the fruit to seal.
Cut the little pies.
Place on a parchment lined sheet. Poke holes in top with a fork, brush with an egg wash (1 egg beaten with 1 teaspoon water) or whipping cream and sprinkle with decorative sugar.
Bake at 350 degrees for 20 minutes or until golden.
White Apron Blog http://whiteapronblog.com/
Preheat oven to 350 degrees F. and line a baking sheet with a silicone mat or parchment paper.