I love fresh, warm, chocolate chip cookies. But let's be real, I also love them when they're a few days old. I guess it's more accurate to just say that I LOVE chocolate chip cookies!
This recipe is one of my favorites! I grind some oats and coconut to the batter, and these "secret" ingredients give them added flavor, but aren't obvious. They come out crispy on the outside, soft and chewy on the inside, and they melt in your mouth.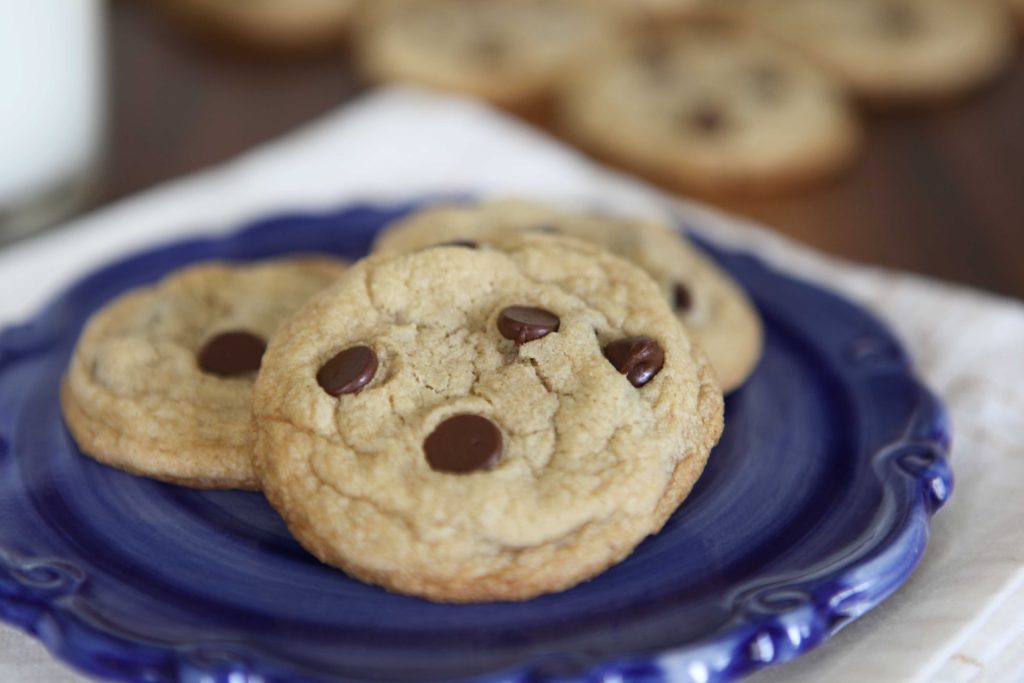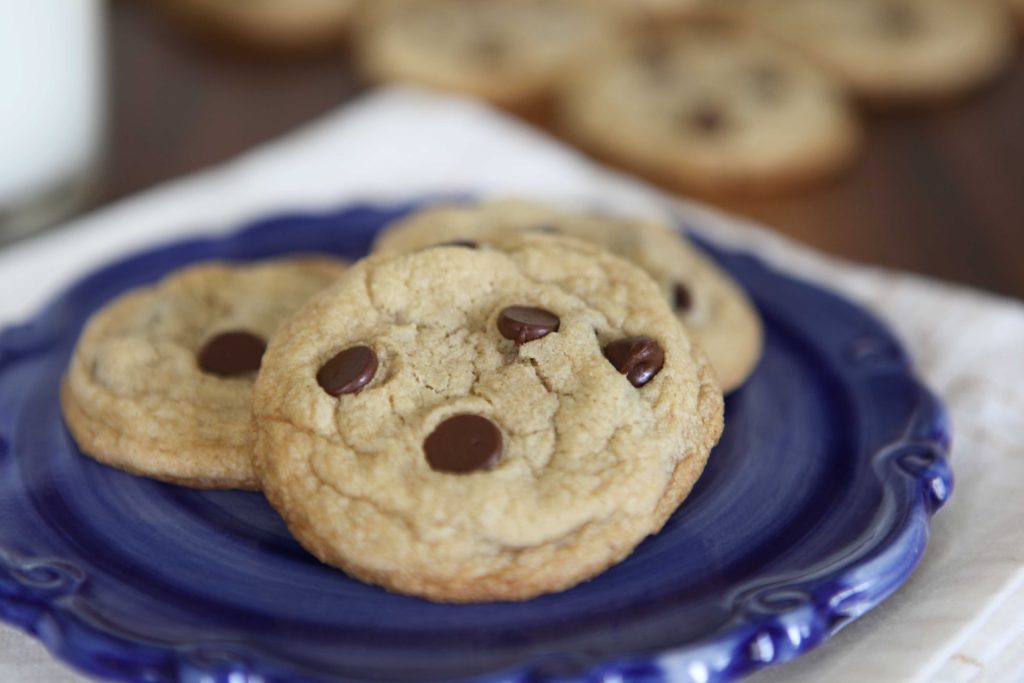 Perfect Chocolate Chip Cookies
2016-11-19 16:16:51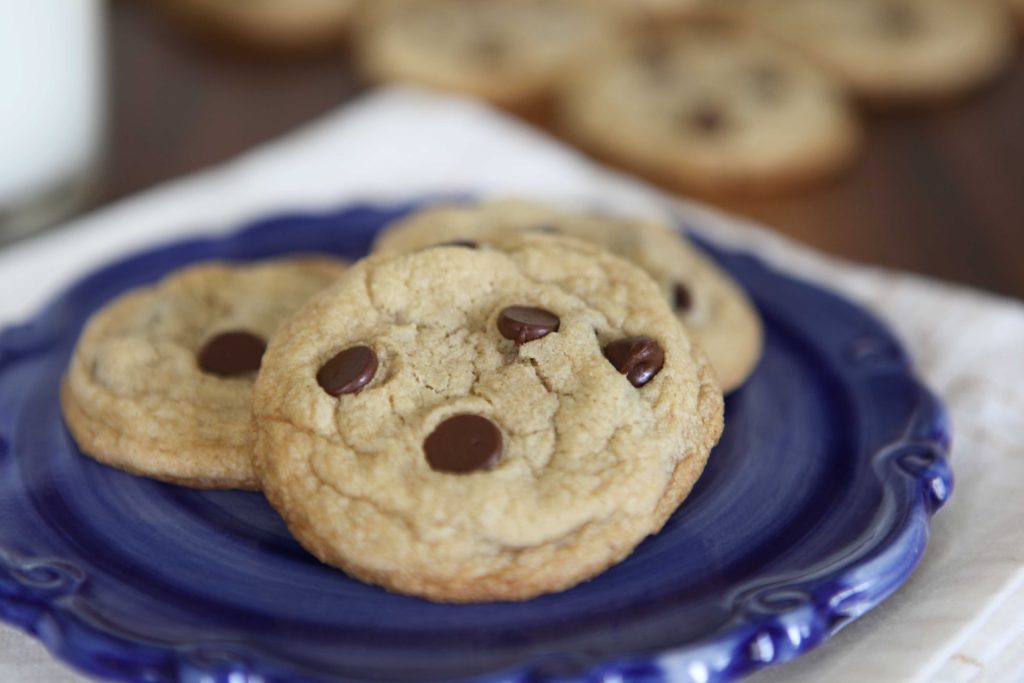 Ingredients
2 cups brown sugar
1 cup white sugar
2 cups butter
4 eggs
1 tablespoon vanilla
½ cup oatmeal, ground
½ cup coconut, ground
5 cups flour
2 teaspoons sea salt
1 ½ teaspoons baking soda
½ teaspoon baking powder
3 cups chocolate chips
2 cups nuts, optional
Instructions
Preheat oven to 350 degrees F.
Place oatmeal and coconut in the blender and grind as finely as possible. (about the texture or corn meal)
Whisk flour, sea salt, baking soda and baking powder together with the ground oats and coconut.
Cream together sugars and butter until light and fluffy.
Add eggs and vanilla, and beat well.
Stir in dry ingredient, just until combined.
Add chocolate chips and nuts, and mix to incorporate.
Shape into 1-inch balls and place 2 inches apart on ungreased baking sheet.
Bake at 350 degrees for 8 to 10 minutes, just until golden.
Cool 2 minutes on baking sheet, and then transfer to cooling racks.
Notes
This recipe makes a HUGE batch of cookies. It works just as well when cut in half or even one fourth.
White Apron Blog http://whiteapronblog.com/
Preheat oven to 350 degrees F.