These m&m cookies are crispy on the outside and chewy on the inside. That's my favorite cookie texture. They're also fun treats for holidays because you can use different colored m&ms for the particular season. You and also add nuts, if you'd like, but I kept them simple with chocolate, chocolate, and chocolate.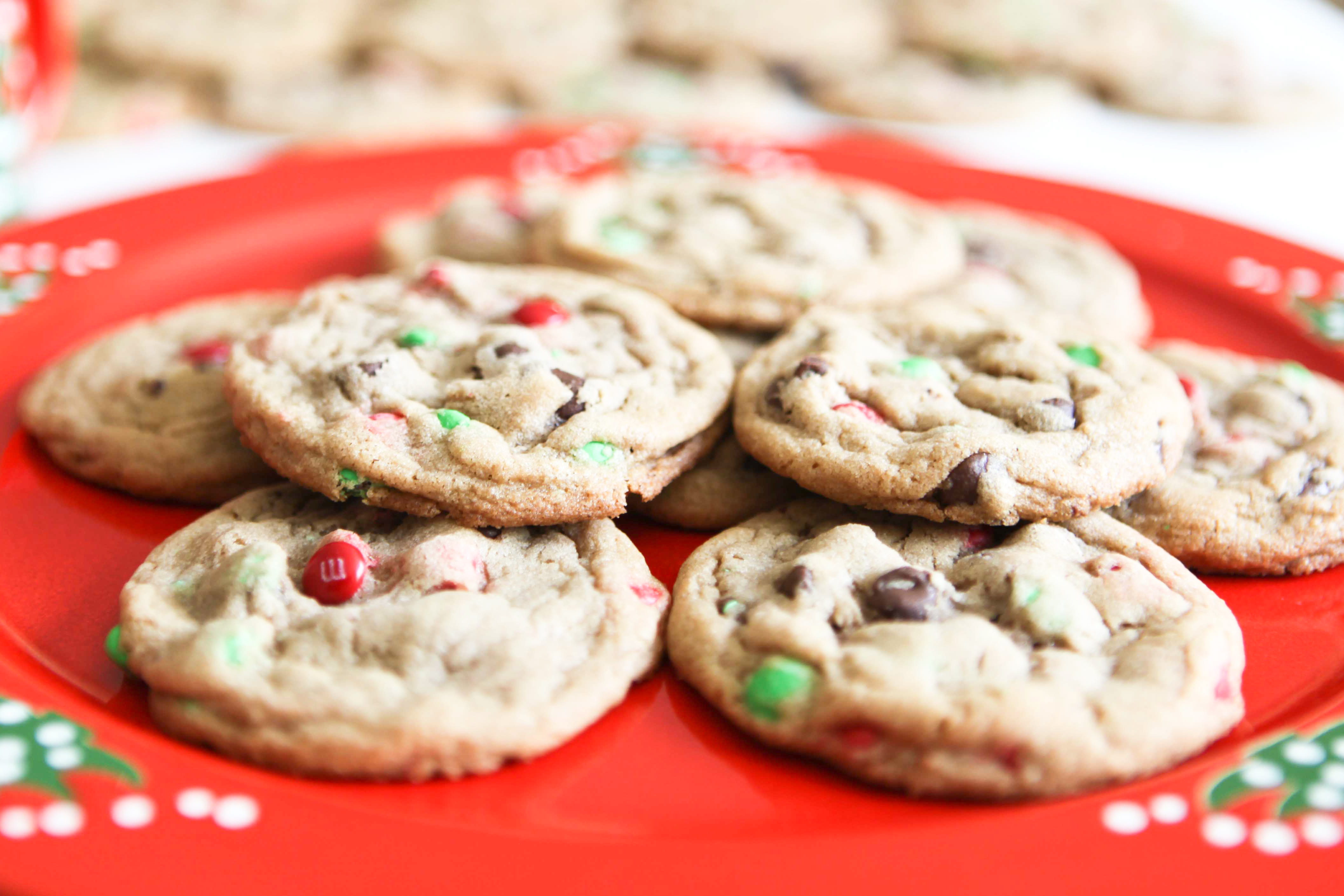 Easy Step-By-Step Instructions for m&m Cookies
Free Printable Recipe for m&m Cookies
Christmas m&m Cookies
2015-12-12 19:48:55
Ingredients
½ cup butter, softened to room temperature
½ cup shortening
¾ cup sugar
¾ cup brown sugar
2 eggs, room temperature
1½ teaspoon vanilla
2 ½ cups flour
1 teaspoon salt
1 teaspoon soda
½ teaspoon baking powder
1 cup chocolate chips
1 bag (11 ounces) m&ms Christmas baking pieces.
Instructions
Preheat oven to 375 degrees.
Combine flour, salt, baking soda, and baking powder in bowl and mix.
Cream butter, shortening, and sugars.
Add eggs and vanilla to butter mixture, and beat until light and creamy.
Add dry ingredients and stir just enough to combine.
Stir in chocolate chips and Christmas m&ms.
Roll dough into balls and bake at 375 degrees for 8 to 10 minutes.
Cool on wire rack.
White Apron Blog http://whiteapronblog.com/