These creamy, cheesy, enchiladas hit the spot on a cold evening. Serve them with fresh salsa and some guacamole, and you'll love them!
I love to cook, and make things from scratch, but there's such a thing as opportunity cost. I make these with a canned sauce. It saves time, and it's worth it. One time, I made the sauce myself by roasting and chopping the fresh chilies, etc. No one noticed a difference, except for me. I'd say, making the sauce from scratch improved the enchiladas by about 5 percent, but the effort expended was about 45 percent more than usual. Is it worth all that extra effort for the small improvement? Only if you love to cook and want to do it. You decide.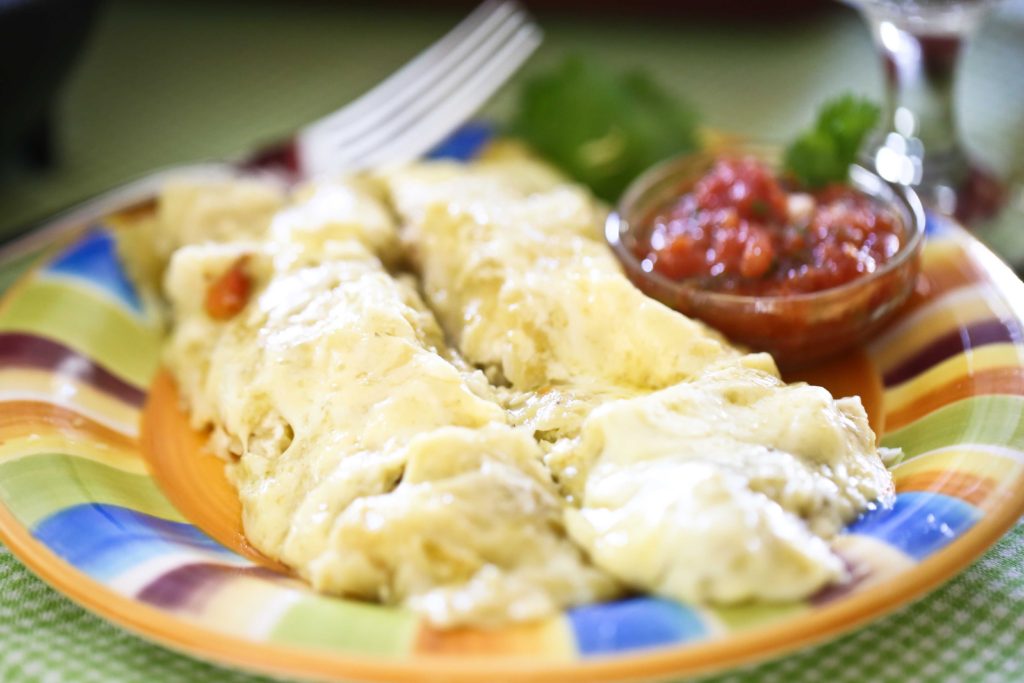 Shredded Chicken Enchiladas in Green Chile Sauce
2017-04-03 17:41:37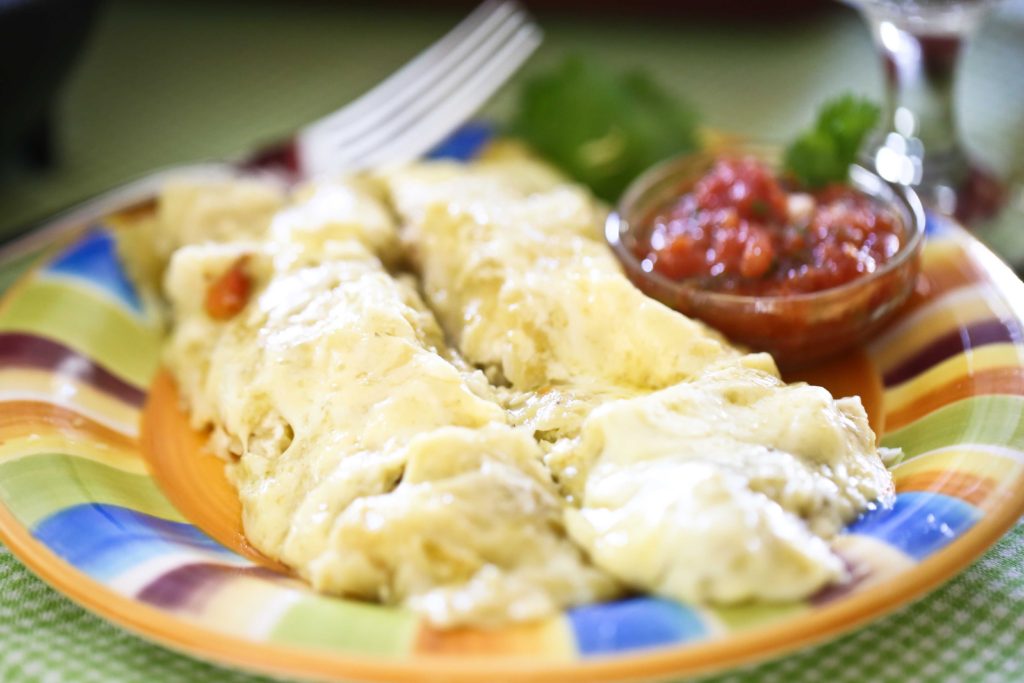 Serves 6
Mild and Cheesy
Ingredients
2 cups cooked shredded chicken breasts (may use dark meat, but for these I prefer the white)
10-12 six-inch corn tortillas
28 ounce can green chile enchilada sauce
½ cup chopped onion (I sauté mine first, but that's your call)
1 cup sour cream (optional—but not really—it makes them so good!)
3-4 cups shredded jack cheese
Instructions
Preheat oven to 350 degrees.
Warm the sauce over low heat or in microwave. Don't cook it, just make it warm.
Pour about 1/3 cup of the sauce into bottom of greased baking pan.
Mix chicken with chopped onions.
Dip a tortilla into the warm sauce.
Put 1 ½ teaspoons of sour cream in center of tortilla.
Put chicken/onion mixture on top of sour cream.
Put cheese on top of chicken
Roll up tortilla and place seam side down in "sauced" baking pan.
Repeat with remaining tortillas.
Pour the remaining sauce over all the enchiladas, and cover with the remaining cheese.
Bake for 30 minutes at 350 degrees or until hot and bubbly
White Apron Blog http://whiteapronblog.com/
Preheat your oven to 350 degrees.
I have two different methods for preparing my tortillas for the enchiladas. I'll explain them below, and you can choose whichever fits your needs best.
METHOD 1 This is better if you're making them ahead to bake another time. This method keeps the tortillas from falling apart. Here's the procedure:
METHOD 2 This works well for making really flavorful enchiladas, and it's great if you're baking them immediately.
The remaining steps are the same whether you're using Method I or 2.