My mother has been making this soup for as long as I can remember, and it's always been one of my favorites. However, it's really misnamed. It should be creamy onion soup because there are more onions than potatoes in it. Either way, its warm and creamy.
---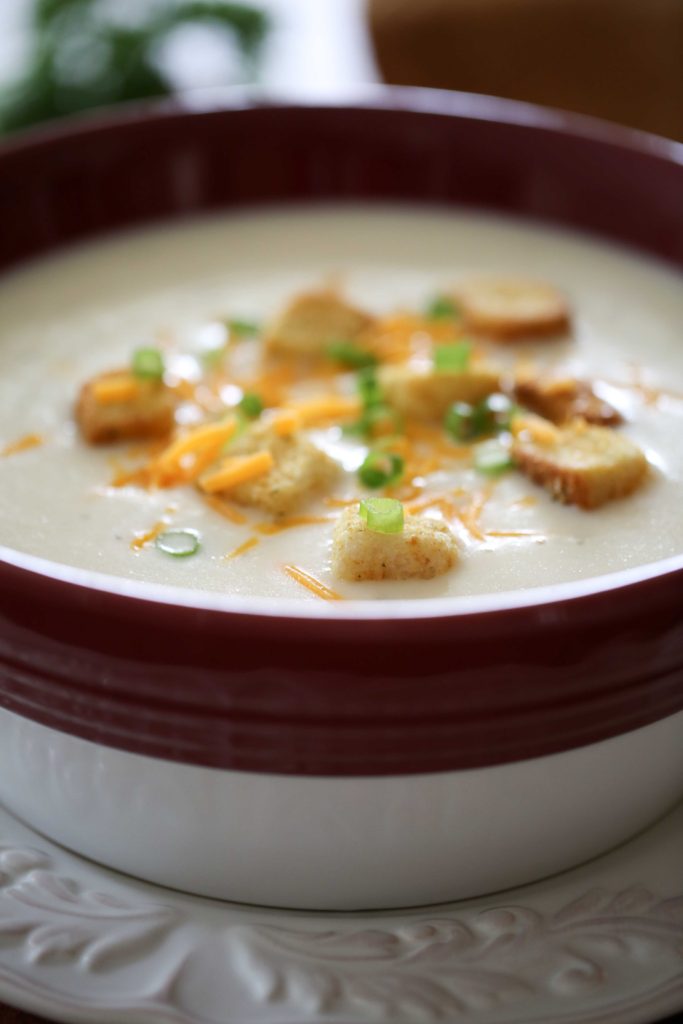 Creamy Potato Soup
2015-12-10 19:55:14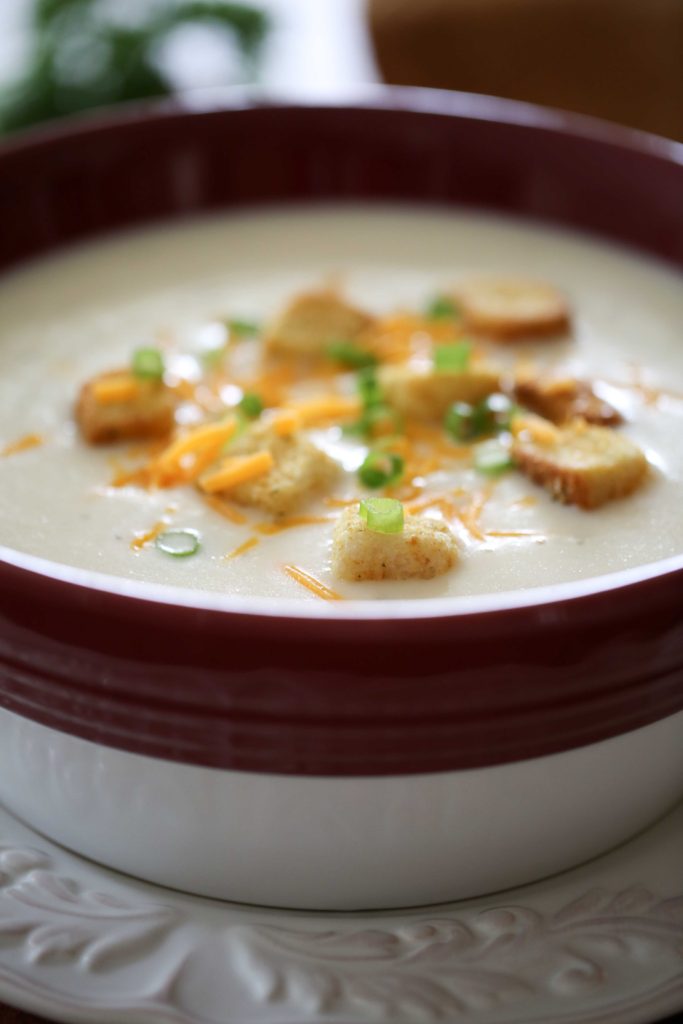 Serves 8
Ingredients
4 cups chicken broth
1 large potato
3 large onions or 4 medium onions
½ cup butter
½ cup flour
4 cups milk
½ teaspoon sea salt
½ teaspoon pepper
½ teaspoon chicken bouillon
Instructions
Peel and cube the potato
Peel and chop the onions into fourths
Boil the potatoes and onions in the chicken broth until very tender. (approximately 20 minutes)
Puree mixture in the blender until it's smooth.
Melt butter in a sauce pan.
Stir in flour, salt, pepper, and bouillon to make a roux.
Add milk, and stir constantly until mixture boils.
Stir in potato/onion puree and season with more salt and pepper to taste.
White Apron Blog http://whiteapronblog.com/